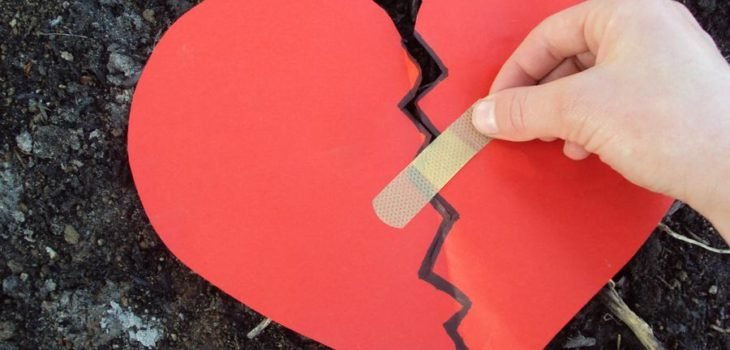 After a series of coincidences where my best friend in Malaysia and a mentor in Boston had all somehow got acquainted to Family Constellations, I finally registered for a weekend workshop with Dan Booth Cohen and Emily Blefeld in Providence, Rhode Island. This is a retelling of my experience and how cathartic and magical it was for me.
Before this, I've experienced hypnotherapy and acupuncture. But I've never had a therapy session which involves using my intuition and body wisdom before. The weekend opened with a heart-to-heart exercise where each of us visualized ourselves as our partner's heart and reported back to them how we felt or looked like. It was really powerful and deeply connecting exercise. We were also encouraged to open our hearts like opening gates or a door.
Then, Dan and Emily introduced this modality created by Bert Hellinger to us and told us what to expect in a constellation. We were all encouraged to just relax into our heart and imagine opening our hearts to the person's whose intention is being constellated.
Session after session, we were each invited to represent someone in a client's family tree as their parents, children, partner, grandparents, ancestors or second dimension resources such as war, poverty, change, etc. or sometimes a third dimension resources such as love, forgiveness, self-worth, courage and so on when called for. Time after time, Dan and Emily would reveal a fractal or a repeated coping mechanism in a family system due to a traumatic emotion from a family member being excluded, forgotten or maligned. For instance, guilt from being war refugees, children given away for adoption due to social conservatism, divorces that ostracized a family member, shame or anger over a family event and so on. They would then invite the representatives involved to be restored in the family, process their shame or guilt or resentment and finally the client can say a healing statement by declaring that they no longer carry the coping mechanism or entanglement forward.
My session happened on the second day of the workshop, which was opened with a beautiful ritual where we mindfully paid respects to each of the four cardinal directions, above and below, front and behind, as well as the spirits who travel along us. The mindful exercise of bowing and inviting supportive resources from each direction and thinking about our ancestors as the people behind us, our peers alongside us and the younger generation in the future in front of us was really nourishing. It gave me a clear sense of where and when I was.
I started telling my story about how my family tends to have a scarcity mindset being extremely frugal and almost-hoarders. My intention was to invite more generosity and abundance to my family and receive blessings from my family on my career being an acupuncturist. I described my father's anxiety and depression which trapped him in a cold dungeon. As soon as I told my story, everyone in the room described feeling cold and was running in and out of the bathroom. Then, Dan and Emily began constellating my intentions. We invited representatives for my parents, myself and my father's anxiety.
My father's representative mentioned how he felt frustrated and did not want to be there. Dan invited me to tell my father that it was not my place to heal him, I should set aside this task and move on with my own life. Emily disagreed with this and wanted to spend more time constellating my father's pain and anxiety. After their brief debate, we found representatives for my paternal grandparents to bring more clarity to my father's pain. My paternal grandfather was polygamous with two wives. My paternal grandmother was his first and least favorite wife. Thus, he never gave much love to her or my father. My half-grandmother, the second wife, was a woman I never got to know. When she was represented, the representative reported feeling neutral and snake-like in the room. My paternal grandmother started out looking at my father but turned away from him at the end to look away. She described seeing her son as someone to serve her needs but did not have much love for him. When another representative was invited to stand in what took her focus, the representative described herself as ambition or something that was expanding. My parents were both sad in caring for my grandmother, according to the representative. This was the beginning of a repeated coping mechanism where a child tried to heal or care for a parent in pain. I repeat the same dynamic is caring for my father because he had received very little parental love his whole life.
Later, to work on my intentions for ancestral blessings to become an acupuncturist, an ancestral representative of wisdom was invited. He stood far behind my ancestors with a stern presence. My father's representation strongly objected my intention to combine my ambition and healing work. There was a stalemate with a lot of resentment. My father's anxiety was also represented by someone who would not leave him. Another participant reported having a lot of dizziness and headache. She represented transformation and alchemy in my grandfather's business of melting down pawned jewelry to make new jewelry. When another representative of the change of time came in, her dizziness calmed down. 
After some drumming, we saw how change of time shoved and pushed everyone down, including a representative of the yin and yang of wealth. My father tried to fight change to protect everyone. When things calmed down, Love's representative told us that love is everywhere and also nowhere. And ancient healing wisdom said he governs love and sex as well. Healing wisdom said that he worried that the way modern medicine and lifestyle is moving will soon make him irrelevant that he could not move forward to take his place next to me in the future. He said that I can only access him through my father's heart. 
My grandfather's representative repented and apologized to everyone in the family. He finally took my grandmother to his side, relieving my parents of the task of caring for her. I was invited to tell my father that I set aside the task of healing him because it was not my place as a child to heal a parent. I was then invited to tell my half-grandmother that I reclaim my body as a woman and my sexuality. I also expressed my wish for a relationship with her side of the family. We tried to help my father's representative open his heart but he reported a huge block in his heart that simply could not be released in the moment. So, we had to move on and I took my place on the future side of the room with my ancestors standing behind me. Love and ambition both stood by my side, supporting and waiting for me.
It was the most emotional two hours of my life seeing my family's drama unfold and represented by the intuition of complete strangers. I felt renewed and reborn after the session. I have never realized how my ancestors' stories have subconsciously shaped my values around intimacy, sexuality, healing and openness. Dan told me how my dynamic of seeking to heal my unloved father was blocking healthy intimacy in my own life. I was unconsciously rejecting female sexuality as I thought it was the source of my grandmother and father's suffering. The symbolism of a writhing snake-like energy and how it relates to wisdom, healing, sexuality was definitely a rich resource for me to contemplate in the future.
I also made a deep soul connection with the other workshop participants as we all represented each other's family and got to be part of each other's healing journey. It was such a gift and I highly recommend everyone to experience this therapy if you have a chance to.
We are all children of people with such rich stories, trauma and intentions whether or not we are aware of them. We are all branches and leaves of a huge tree connecting all our ancestors' consciousness, stories, memories, shame, guilt, resentment, sadness, frustration, joy, and ambition. Accessing their stories and wisdom will definitely give us a boost in our journey as the collective human consciousness continues to evolve. And we are all intuitive and magical beings, when we open our hearts and let all our senses come to life in support of our soul's intentions.
We will be facilitating family constellations in our Chiang Mai retreat. If you'd like more information, please reach out to any of us and we are happy to chat more and tune into your intentions to see if the retreat is a good fit for your journey.